Your landing page plays a vital role in the lead generation process. This is most often the place that visitors will land when finding your PPC ad, clicking your Facebook post, even finding you in a search. Whether or not visitors sign up and become leads will always come down to their initial experience with your business. Despite the benefits that landing pages have to offer, many businesses treat these pages as an after-thought. Your landing page gives visitors their very first introduction to what you have to offer. In just a few seconds, those visitors will either be interested enough to fill out their details on the forms provided, or they will leave without a second thought.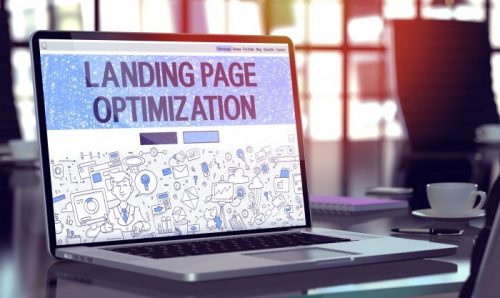 How can you be sure that your landing pages are geared towards getting the full value of lead generation? Let's take a look.
Essential Landing Page Components for Effective Lead Generation
Your landing pages should always include the following components if you want to succeed in your lead generation efforts:
Unique design. First impressions are everything. When a potential lead lands on your page, you have a matter of seconds to reach them before they leave again. One of the most important elements of any lead nurturing landing page is a custom design that is eye-catching, uncluttered and easy to read. A generic page that looks just like all your other pages will not have the same ability to create unique content, while a custom template that is designed exclusively for this type of content will give you a far better chance of capturing new leads.
Mobile responsiveness. Your page should also be fully responsive for mobile. As more people than ever use their smartphones to find information, you have no excuse for using a design that only looks good when viewed on a computer. Invest in a responsive design that can be viewed on any device, and you will increase your chances of sign-ups drastically.
Forms. Forms are essential for lead pages. This is how you will be able to take someone from browsing to converting. Without the information that visitors provide, you are basically wasting your time and resources. That does not mean that your forms should be overly complicated. Ideally, the information you want from your initial landing page visitors is the name and email address. This will allow you to take your leads to the next stage of your funnel.
Contact information. You should also make it easy for leads to contact your company. Include email address and/or contact form as well as contact numbers. The more information you include that helps people find you, the easier it will be for them to reach you. This also helps to build trust, by showing people how easily they can reach you on a number of channels.
Testimonials. Another way to build trust is showing real-life people who have benefited from your product or service. Testimonials are a great way to encourage rapport, too. People are more likely to relate to reviews from customers than they are to information that you provide about your company. Use at least one testimonial, and don't forget to include a photo next to your testimonial as well.
Images and video. On that note, do not underestimate the power of imagery. Images help to strengthen the connection between your words, promise, and offering. Videos help to cement this bond even further. When making videos, always speak directly to your audience. This is not your chance to create a cheesy infomercial – it is an opportunity to connect with your audience and let them know what to expect.
Description. Your content is equally important. Make sure that you use power words that subconsciously reach your audience on a deeper level. In order to create compelling content, you can include words like "you", "your", "feel", "get "and "have". Make sure that you keep content easy to scan too. Ideally, you want short paragraphs and lots of bulleted lists that can easily be scanned to find information.
Trust and privacy seals. There are a number of ways to reassure potential leads. The most effective of all of these ways is to provide trust seals and privacy messages. For example, on your lead form, you could include something about how information will never be shared with anyone. You could also include a trust seal from an industry authority. Just be sure that you genuinely do offer a safe lead capture, however. Nothing kills conversion quicker than false assurance.
Call to Action. This is the core feature of your landing page? What do you want people to do? Which sounds more attractive – Submit this form, or Get Your Free Website Assessment Right Now! Make sure you are telling people what you want them to do, and what they will get out of it if they do.
Make sure that your landing pages are always geared to success. For more information on how to get started with landing page design, contact your local WSI team today. We will show you what an amazing tool landing page optimization can be for your lead generation strategy.