The future of marketing automation is unknown, but exciting to imagine. And the field continues to grow at an amazing rate. On average, 49% of companies today are using marketing automation platforms, which help marketers make smarter, more informed decisions on budgeting, while improving their efficiency. From email to social media, automated resources take some of the burden off human resources and speed up many business processes.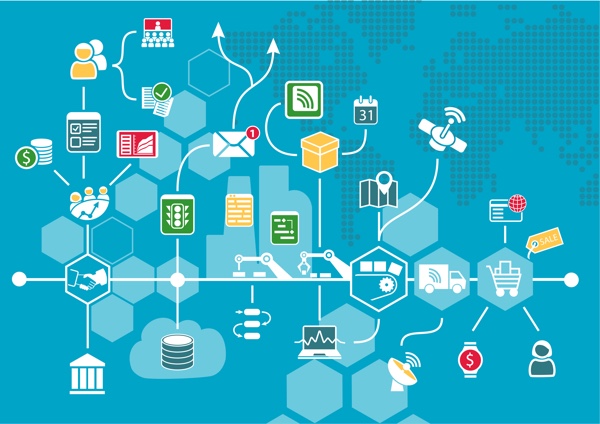 Marketing automation is the hub of marketing intelligence, tracking a buyer's individual journey from awareness to decision. It provides brands with an in-depth view of the greatest segment of the buying process – the middle-of-the-funnel – enabling marketing and sales to illuminate and measure the buyer's journey through the purchase process. Automation is also a powerful tool for lead nurturing, allowing you to provide the right information to the right prospects at the right time. We also know marketing automation helps brands to better target customers and prospects while improving the overall customer experience. So, where is marketing automation headed next?
What's Next for Marketing Automation?
Marketing automation is a relatively new concept, but it's been around long enough for users to anticipate the latest innovations. While there probably won't be many major changes in the foreseeable future, there should be some interesting tweaks here and there. Marketing automation software has made impressive strides over the years. It offers businesses both large and small the tools and data reporting they need to build relationships and drive new revenue. Here are some of the ways an automated marketing strategy can help you.
Cross-Platform Promotion. Email marketing, marketing automation and sales/CRM automationare a combination made in heaven for cross-platform promotion purposes. Custom landing pages and forms can be easily created to capture new leads. List segmentation lets you use collected lead information to create personalized campaigns based on customer preferences and needs. And you can create smart CTAs to display different calls to action to different contacts, based on whatever criteria you designate from your database.
Give Existing Content a Facelift. You don't need to create a ton of new content to up your cross-platform promotion game. Try creating a top-5 list from an existing piece of content and then add a Twitter link on the PDF. This is also a great way to "test drive" content strategies before investing additional funds to them.
Create Building Blocks that will help you understand the full scope of what your marketing automation system is reporting. Data like conversions and responders should be used to build your plan, not the other way around.
Lower Customer Acquisition Costs
Ever since companies started tracking web-based marketing campaigns, customer acquisition cost, CAC (the cost of convincing potential leads to buy a product or service) has been a vital metric. Companies now engage in highly-targeted campaigns and track customers as they progress down the funnel and turn into loyal customers. The process of reducing CAC (is a constant and ongoing mission that leads to improving user acquisition. The benefits you receive from reducing CACs include:
Reinforcing a culture of constant improvement, measurement and refinement.
Eliminating marketing budget waste.
Improving the competitive potential of your business.
Marketing automation software offers better reporting and marketing analytics that help you reduce CAC. It improves conversion rates, fosters savings through customer referrals and helps with onboarding. And that's not all – it reduces the amount of manpower required and improves lead generation, email targeting, measuring, reporting and more.
Case Studies That Inspire
Here are three companies that have successfully used automated marketing to fuel leads and conversions.
Popular antivirus software company McAfee was challenged in generating new leads. Intrigued by the idea of a cloud-based platform, it realized it could provide simpler and more secure data storage. With marketing automation, the company was able to enhance its understanding of customers, which allowed it to target ads to the best channels, significantly boosting conversions – by 400 percent!
Leading car rental company Avis Budget wanted a more detailed view of its customers. While the company had plenty of high-quality data, it was having difficulty organizing it to leverage it effectively. Marketing automation allowed the brand to store, organize and manage its data and it gained a complete view of the customer. All data was backed up to the cloud, which made analysis more efficient.
Cincom, a privately owned enterprise software solutions company, was having trouble identifying subscribers in its sales process and was unable to tie those leads to a sale. The company decided to launch a behavior-based content campaign that was able to track subscribers from their first click-through to an article. It could then grab their information and begin to build a complete picture of the contact. Information in hand, Cincom could then create targeted campaigns based on the data it had gathered. The company saw an impressive 256% improvement in open rates, a 1941% increase in click-to-open rates and an average of 18 new sales leads every week.
The Next Level
Marketing automation at the next level is about finding ways and developing strategies to better integrate and discover unexpected, yet insightful information about your leads and customers. It's also about using the data gathered to get creative with your content and make better connections building long-lasting relationships. Whatever you do, you need to consistently innovate and improve. There are always new options and opportunities coming up. To learn more about marketing automation, contact your local WSI Digital Marketing Consultant today.