WSI recently wrote a post about what happens when web design goes wrong (hint: it's not pretty). But in the post Lyana also discussed the reasons it's important to keep your site updated.
I'm here to give you the biggest reason of all: a well-maintained site delivers more leads! I get it, though – a site's upkeep is one of those things that gets pushed to the side when things get busy.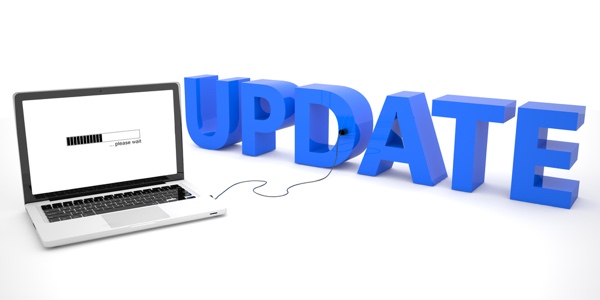 To help you out, here are 5 quick website makeover tips that'll have your site well on its way to generating more new leads:
1. Add Customer Testimonials
Placing customer testimonials on your site is the easiest thing on this list to do. I recommend implementing testimonials as quick as you can. I hate to break it to you but the words of your customers are sometimes more powerful than your marketing messages.
Gain Trust With Testimonials
The logic behind customer testimonials is clear: it's all about trust. As a business, you're saying, "Don't just take our word for it – but trust our satisfied customers." In a world where there's so much competition and even more information, referrals and good reviews build trust like nothing else.
The most difficult part about testimonials is getting them from your customers, but only because it can be tedious. If you run a business and have any kind of success, you must have happy customers. So just ask them to tell you a little bit about why they're happy.
And if you already have a batch of customer testimonials sitting around – what are you waiting for? Get them on your site right now!
Affiliate With Trusted Organizations For Improved Customer Engagement
Another way to develop trust among your audience is to affiliate your business with larger organizations that have a built-in audience.
An example of this is joining the local Chamber of Commerce or business networking group, or partnering with a larger, more recognized brand in your industry. Any time you associate your business with a group, logo or institution your potential customers deem trustworthy, you automatically garner some of that trust.
2. Use Responsive Design
Many of you have heard and listened to the call for responsive web design. In today's digital society, the need for a seamless, multi-device experience is too strong to ignore.
For businesses that haven't embraced all the screens of the modern world, there's no better path to increasing leads than a responsive site redesign. If there's a way to update the customer experience by creating an app or using social media, go ahead and embrace that, too. Pushing your brand further into the digital realm – even if it's outside your comfort zone – is the best thing you can do for your business.
3. Test Multiple Landing Pages
Riddle me this: if you only create one landing page, how do you know if it's the best landing page you can create?
It isn't actually a riddle because the answer is you can't know. And that's a shame, because a landing page's most important function is converting visitors into customers.
Make Small Changes On Different Landing Pages To See What Works
The only way to test a landing page's performance is to create a similar landing page and pit them against each other. In digital marketing, we call this an A/B test. When one landing page performs better than the other, you'll not only know which of the two to use, you'll have some clues as to what your visitors like and don't like. Things you can test range from the color of buttons, the size of fonts, images and the amount of text on a page. My advice is to test whatever component you think could make a difference – because it all matters. You know your customers best, but by testing landing pages, you'll get to know them even better.
Measure and Manage Results
Testing without measuring is, well, pointless. If you aren't going to measure and, more importantly, act on the results of your tests, then save the time and don't run them. If, however, you take the time to put analytics in place and use a proper A/B testing platform that provides you with relevant feedback, you can make significant improvements to your site.
4. Include An Explainer Video
It's no surprise video is a prominent content format in blog posts and social media feeds – it easily engages audiences and can hold their attention, which is an extremely important factor. More companies should take advantage of video as the static content on their sites. A well executed "explainer video" can not only engage your audience at a potentially higher rate than words on the page, but it'll also give them some quick insight into who you are and what value you provide. In today's face-paced digital world, the simpler it is for customers to understand exactly what you can do for them, the more likely they are to buy from you.
5. Provide Calls to Action On Every Page
In addition to understanding what your business offers them, customers also need to understand the actions you want them to take when they're on your site. You could have the most incredible product or service in the world, but if it's difficult for customers to figure out how to make a purchase, fewer of them will convert.
A good way to ensure your customers know exactly what you want them to do is create a goal for each of your landing pages. Once each page has a goal, make sure every item – whether it's an image, a sentence or a video – is geared towards helping visitors take one very specific action.
It's easy to let days, months and even years go by without updating your site. But the longer you let your site's upkeep go, the more you risk confusing or frustrating your customers and losing them to your competitors. With our 5 quick website makeover tips, we hope you're now on the path to a continuous flow of digital leads!